About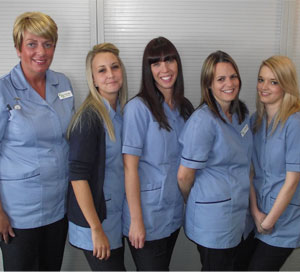 GHB Dental Care has been established since the 1950s and has a tradition of quality dentistry provided in a friendly family atmosphere.
We are proud of our reputation as a caring practice for all the family providing continuity of service even when patients move away from the locality.
Our aim is to treat all of our patients as individuals and provide a comprehensive range of dental treatments in a relaxed and comfortable environment.
Our vision is to have a practice with satisfied patients that have healthy teeth and gums. If treatment is required, it will be carried out to a high standard but as inexpensively as possible.
Our dental receptionists are available by phone or in person throughout the day to arrange appointments and help with any administrative queries you may have.
Meet the Dental Team