Pricing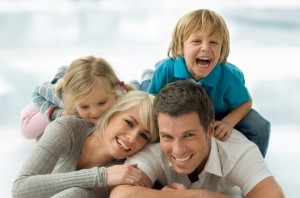 We are currently able to treat children under the age of 18 years on the NHS. We have a limited number of spaces available on our NHS list and you are welcome to contact us on 0114 2377642 to book an NHS assessment for anyone aged under 18.
Even when our NHS list is full, we agree to see under 18 patients for free when they have a parent or Guardian on our GHB Dental Health Plan, as a goodwill gesture. This is accurate at the time of writing and is subject to change, although we always endeavour to ensure children have access to good quality dental care and try to look after the next generation as best as possible.
We treat our adult patients independent to the NHS. We aim to set our fees at an inexpensive level for the quality of care that we strive to provide.
At this time, we have just began accepting a small number of new patients to the practice. Contact our Reception staff on 0114 2377642 to check our next available new patient assessment slots. A new patient assessment costs £65 including any necessary X-rays. Due to the unfortunate circumstance of a small number of patients not attending their assessment, we now take the £65 payment as a deposit when booking the appointment.
Service
Cost
New Patient Assessment
An Adult new patient assessment currently costs £65
Emergency Appointment
(Non-registered patients)
We occasionally have last minute availability for emergency appointments for non-registered private patients. We charge a fixed-fee of £120 for the appointment and emergency work required to alleviate pain from a single dental problem.
Routine Examination
2x Included annually on our monthly membership plan
Scale & Polish
2x Included on our monthly membership plan
White Fillings
from £98 on our monthly membership plan
Silver Fillings
from £88 on our monthly membership plan
Extractions
from £85 on our monthly membership plan
White Crowns
from £480 on our monthly membership plan
Root Canal Treatment
from £380 on our monthly membership plan
Dentures
from £380 per denture on our monthly membership plan
Tooth Whitening
from £185 per arch on our monthly membership plan
Registration at GHB Dental Care:
For adult patients, following your new patient assessment which currently costs £65, becoming a registered patient involves joining our monthly Dental Health Plan or Registration only scheme.
For further details, click here.
(Prices correct as of June 2022)