Our team at GHB Dental Care would like to extend a warm welcome to you and your family.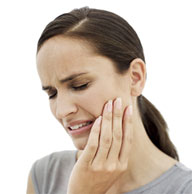 Dental Emergency?
We charge a fixed fee of £80.00 for emergency appointments for non-registered patients. If you need a dentist urgently, call us on 0114 2377642 and we may be able to see you the same day
(within normal working hours).
IF YOU EVER REQUIRE DENTAL EMERGENCY TREATMENT, PLEASE CONTACT US ON 0114 2377642 during out standard opening hours. We will organise to see you as soon as mutually convenient. If we are closed, our answer message will guide you to the NHS 111 service.
We are based in the Greenhill area of Sheffield and have been established since the 1950s. If you're looking for a new dentist in Sheffield, we may be the right practice for you. We have built a great reputation in the locality and aim to provide dental care to a high standard for the whole family.
Our dentists are dedicated to preventative dentistry and aim to help in maintaining health gums and teeth for life. The team are always updating their knowledge to ensure that you have the latest information so that you can make the correct choice for your treatment needs. We are currently able to see under-18 aged patients for FREE. We see our adult patients independent to the NHS and aim to provide quality care at inexpensive prices.
We always aim to see our emergency patients on the same day, if required.
We welcome new patients to the practice and now charge a fixed fee of only £30.00 for the initial assessment where your dental needs can be discussed in detail. It gives you an opportunity to come and meet our team.
We have a free onsite car park and there is ample free on-street parking in the locality.
At GHB Dental Care, we offer general dental treatment through to smile makeovers, tooth whitening, emergency treatment, veneers, crowns, bridges, root canal treatments, gum disease hygienist services, dentures, children's dentistry and much more.
To arrange an appointment, feel free to call our reception team on 0114 2377642 or pop in during our normal working hours.

How to Get in Touch
To contact GHB Dental Care, feel free to give us a call or pop into the practice to meet with us face to face. There is free onsite parking and free nearby street parking. If using a Sat Nav system, the address 177 Hemper Lane will often be indicated approximately 100 meters up Hemper Lane from our actual position.

Our Dental Services
We treat our adult patients independent to the NHS. We aim to set our fees at a inexpensive level for the quality of care that we strive to provide.

The Dental Team at GHB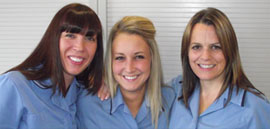 We have a highly trained team who aim to make your visit with us as comfortable as possible.
What our patients have to say about us:
"Many thanks to Mr. Bird for his excellent dentistry over the last 15 years."
"I have been seeing Ricky for the last ten years at GHB Dental Practice. I always know what I'm going to get attentive care, work carried out to a high standard, full explanations to what is required and probably a ten minute wait! Great service from the whole team and my extended family now even attend the practice regularly."
"I've been seeing Ricky for some years now, including my husband and the kids. Great all around service and Ricky's excellent with the kids meaning they're happy to visit every six months free of apprehension."
"I was recently diagnosed with cancer and placed onto an initial regime of chemotherapy. I visited the practice for my check-up before commencing the chemotherapy and explained where I stood with the treatment. The level of empathy and care shown pleasantly surprised me. Satt. Makkar talked me through lots of preventative measures, which he explained are vital when I'm likely to get a reduction in spit quantity due to the chemotherapy. Even though I've been attending the practice for the last five years, this whole experience made me understand that they actually care. Many thanks to them all."
"Many thanks for fitting me in so quickly in my time of despair! I was able to fly away on holiday that very night knowing that the broken tooth was fixed."
"I have been a patient at the practice for nearly 50 years! I have had the pleasure of seeing Mr. Bird for over 20 of these years, and can safely say that I wish I had seen him since my childhood. An early bad experience put me off dentistry and it's taken many years but I now feel much more comfortable about having dental procedures undertaken. The whole team are always friendly and I know many of them on a first name basis."
"I joined the practice six months ago after a family member recommended me to come here. I visited Sat. Makkar for my initial assessment and found the whole experience to be great! It was a very informative appointment where we discussed prevention, brushing techniques and he even talked me through my X-rays. Much better than what I was used to which was a quick in and out in a few minutes. Would definitely recommend both Sat. and the team to others."
"I was unfortunate enough to develop toothache on a Friday lunchtime and my own dentist refused to see me for a week. I found this practice on the Internet and they were able to fit me in last thing on the Friday, and took out a rotten tooth that was infected. Great service and I registered there that same day. Many thanks to the whole team."